No Pants Required
Summary: One-night stands are supposed to be with someone convenient, or wickedly persuasive, or regrettable. They aren't supposed to be with someone like him.

But after a crazy Vegas weekend celebrating her college graduation—and terrified of the future path she knows is a cop-out—Mia Holland makes the wildest decision of her life: follow Ansel Guillaume—her sweet, filthy fling—to France for the summer and just…play.

When feelings begin to develop behind the provocative roles they take on, and their temporary masquerade adventures begin to feel real, Mia will have to decide if she belongs in the life she left because it was all wrong, or in the strange new one that seems worlds away.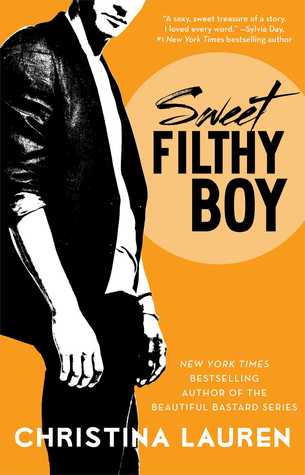 Title: Sweet Filthy Boy
Series: Wild Seasons #1
Author: Christina Lauren
Publisher: Gallery Books
Released: 13th May 2014
Genre: New Adult Contemporary Romance
Format: Paperback
Source: Simon and Schuster Australia, thank you so much.

Sweet Filthy Boy was not a disappointment! I couldn't wait to read this one after reading the premise. Beautiful Bastard was fun and addictive and I couldn't wait to read more from this fabulous duo. Mia is a confused college graduate and trying to live up to her Father's expectations instead of following her heart and dreams. Who wouldn't love a French boy that is considerate and sweet? Another fantastic beginning to the series.

Mia Holland is celebrating with her friends for the summer before starting university. Her best friends are Harlow and Lorelei (Lola). They are heading to Las Vegas where Harlow's father paid for their suite.

Mia doesn't have a very respectful relationship with her father. He pushes and pushes for her to go to business school. After her accident and her future is up in the air, Mia doesn't really know what she wants to do, but business school isn't really it.

The girls are partying it up at the bar and across the room Mia spots the most striking guy she has ever seen. Back at their room trying to sleep, the room across the hall is having a party and Mia goes to tell them to shut it. Finds that the hot guy is the occupant, wearing only boxers. WWOOOOO.

Night two and the girls have company from the three guys across the hall. Introductions are made, hot guy is Ansel Guillaume and his two friends are Oliver and Finn. The six make a night of it and continue their fun. Ansel and Mia only have eyes for each other. Mia's friends are shocked to see her talking and participating so much with Ansel, proof that she is certainly attracted to him.

The next morning, Mia wakes up with Ansel and everything is a blur. She cannot remember a single thing from the night before. What happened and where are her friends?

Contemplating having to leave and go back to her parent's house for a few weeks before moving to Boston, Mia is reluctant. Ansel can tell Mia doesn't really want to leave and offers her a reprieve. Ansel invites Mia to stay with him in Paris for the rest of her summer free of charge. She can stay in his apartment and explore Paris while he works.

What will Mia decide, will she go off to Paris? Will she return to a life her Father wants for her? Will Mia fall in love with Ansel? What is Ansel's full story?

Follow the journey of Mia and Ansel in this fantastic fun, sweet and steamy romance. See Mia as she makes her life choices and whether she can find her inner strength to accept her life and change it for the better. I certainly cannot wait for Dirty Rowdy Thing coming out November.


5 ROMANTIC STEAMY AND FUN HEARTS

About the Authors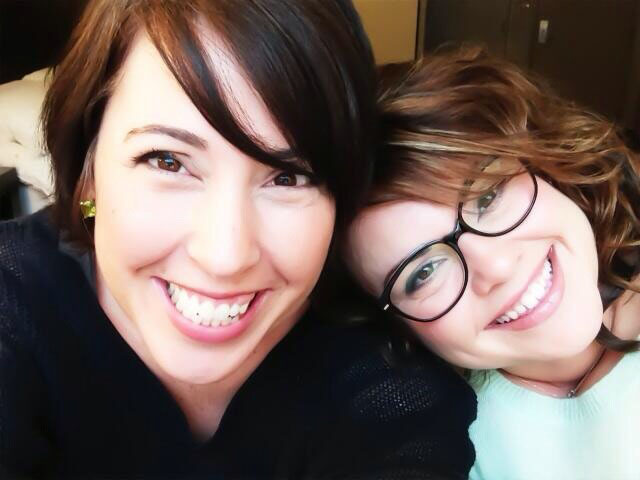 Yes, there are two of us! Lauren (on the left) and Christina (on the right) have been writing all kinds of stories together since 2009. Separated by the pesky state of Nevada, these co-author besties talk several times a day, agree that Ruby Pumps is the best nail polish color ever, and would, if given the choice, spend all day staring at the ocean from the San Clemente pier.

Lauren Billings and Christina Hobbs

Lauren Billings (but everyone calls her Lo) has a Ph.D. in neuroscience and before she made writing her full-time job, would spend her days doing nerdy research-type things wearing a lab coat and goggles. She is silly Mommy to two littles, wife to one mountain biking homebrewing scientist, bestie to a shoe-stealer, and an unabashed lover of YA and romance.

Christina Hobbs (but you'll always hear Lo call her PQ) used to spend her days in a junior high counseling office surrounded by teenagers. Married to the cutest boy in school, she has a thirteen year old daughter, is an unapologetic lover of boy bands and glitter, and also likes to steal Lo's shoes.